Medical billing is a highly specialized field, very dynamic, and constantly changing. Because of this, it is extremely crucial for healthcare providers to hire a professional, experienced, and up-to-date medical billing company to get their cash flow moving. The cost of hiring medical billers and coders who are certified and experienced is very high for healthcare providers. We at CompleteCare Medical Billing specialize in providing healthcare providers with solutions to all their medical billing problems at a reasonable cost in Montana, USA.
The profit margins of medical practices in Montana are shrinking every year. Those in the medical field who want to remain in business will need to adopt more effective business practices. The Complete Care Medical billing LLC is a multi-specialty Professional & Institutional Medical Billing company in Montana. The primary objective of our company is to maximize reimbursement to healthcare providers and to ensure that claims are paid by the payer in real-time without any delays. With our revenue cycle management services in Montana, you can focus both on the patient and the business side of your practice.
No matter if you run a primary care practice, hospital, urgent care, emergency room, or specialty practice, our medical billing services in Montana can improve your revenue cycle and make you more efficient and profitable.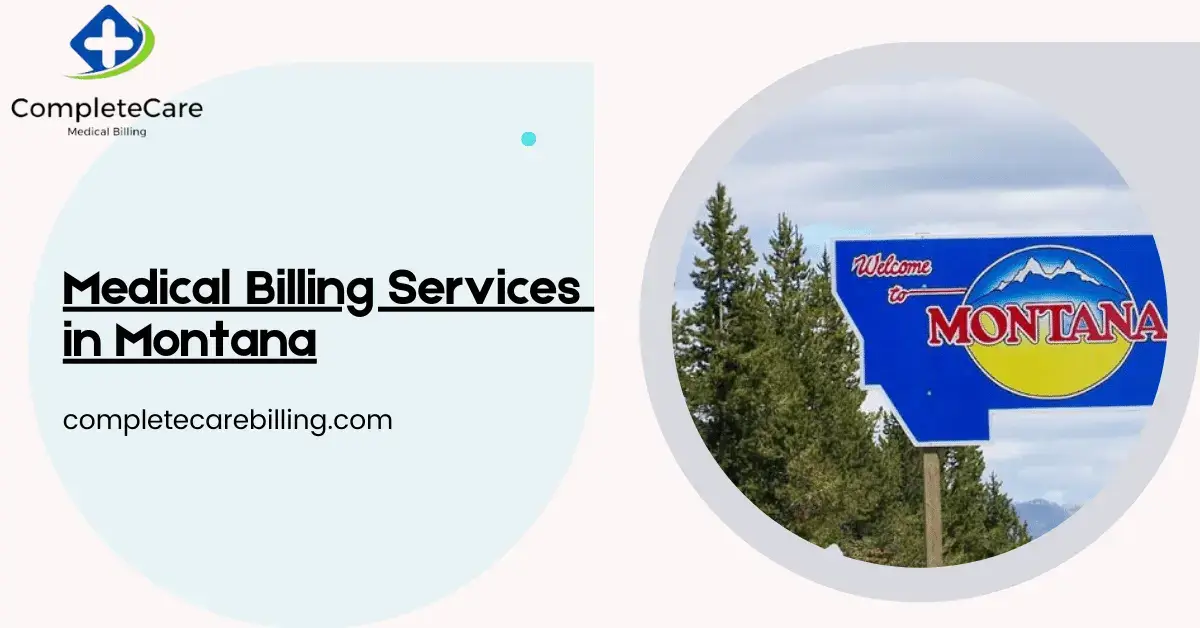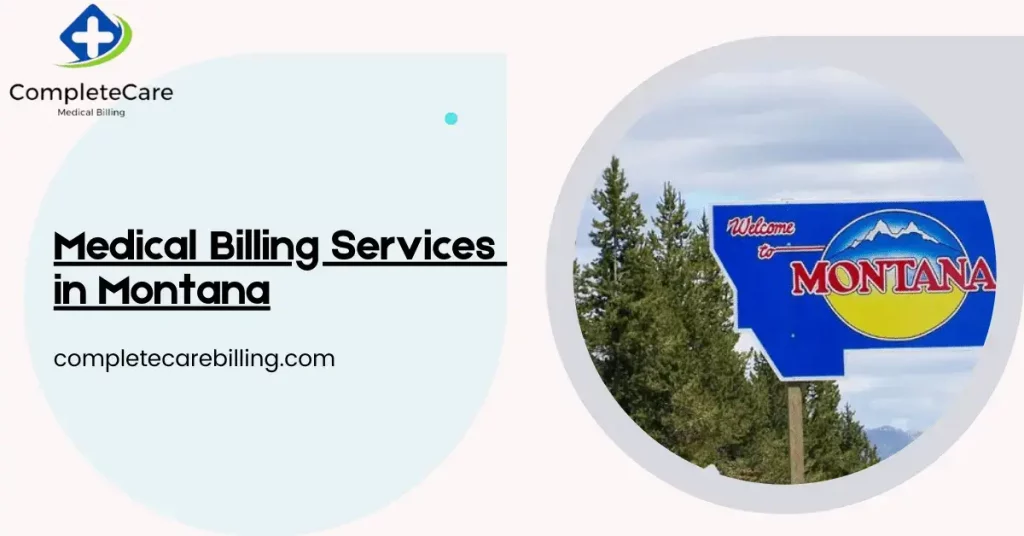 CompleteCare Medical Billing LLC is an innovative, experienced, and professional medical billing and coding company based in Montana, providing quality medical billing and coding services with the latest technologies. In addition to medical billing services, we offer complete medical billing services, beginning when your patient steps into your office until payment for your medical services is received by the insurance company.
CompleteCare Medical Billing offers complete revenue cycle management throughout the state of Montana, including all major cities such as Billings, Missoula, Great Falls, Bozeman, and Helena. We offer the following services in the state of Montana.
Patient Appointment Scheduling Services in Montana
CompleteCare Medical Billing LLC provides healthcare providers with 24/7 patient appointment scheduling services. We will respond to patients' phone calls within seconds of receiving them. Having a professional team of experts, we are fully capable of scheduling, confirming, and canceling the patient's appointment.
A large part of your healthcare organization's operation involves scheduling appointments. Appointment scheduling services should be reliable and convenient so your patients can schedule appointments with you at their convenience. In healthcare practices, medical staff is too busy with their core duties of interacting with patients and taking care of them that they are not able to consistently process calls from patients. CompleteCare Medical Billing can help in the following:
Capacity to schedule appointments for more hours
Increase appointment scheduling/reduce abandoned calls
A customer service agent is available 24/7 to schedule appointments
Scheduling appointments by phone should no longer be distracted
There is no delay in the appointment for the patient
For healthcare providers, it's very important to keep the patient's satisfaction at the forefront. Medical technology is constantly changing, and it's very important for healthcare providers to take steps to make it easier for patients to get the quality care they deserve. Providers typically have limited time, so they are unable to perform routine tasks like scheduling appointments.
The HIPPA compliant customer service team is capable of scheduling and canceling appointments. We answer every phone call and connect patients with reliable customer service agents. Customer service is our top priority, so all calls are handled competently. Using CompleteCare medical billing, you will never miss a patient call. Our goal is to help your business grow, reduce overhead costs, and restore patient interaction to its original form.
Patient eligibility and benefit are the backbones of the medical billing process. A patient's eligibility and benefits can be changed at any time. A lack of verification of the patient's benefits and eligibility prior to providing care to the patient may result in the claims being denied, resulting in the loss of revenue. The healthcare providers must ensure that the eligibility status is correctly checked and verified in order to maintain a healthy revenue cycle.
At CompleteCare medical billing, our eligibility and benefits team verifies the patient's eligibility and benefits with insurance carriers on every visit and ensures the patient's information is accurate and up-to-date at the time of visit.
CompleteCare medical billing verifies a wide range of data including:
Effective date and coverage details
Individual patient eligibility
Type of plan
Payable benefits
Non-covered procedures
Co-pay
Deductibles
Co-insurance
Claims mailing address
Referrals & pre-authorizations
Pre-existing clause
Max-daily benefits
Lifetime maximum
Other related information
CompleteCare Medical Billing provides accurate, efficient, and fast eligibility and benefits verification services in Montana. Our services help healthcare providers maximize their reimbursements and reduce revenue loss.
High-quality medical coding is essential for accurate reimbursement. Today's healthcare providers struggle to get paid on time for their services. Coding errors result in denials of claims, which result in loss of revenue to healthcare providers.
CompleteCare Medical Billing employs AAPC (American Academy of Professional Coders) and AHIMA certified medical coders. Through certifications such as CPC (Certified Professional Coders) and CCS (Certified Coding Specialist), our team ensures the highest level of accuracy in medical coding. We make sure every claim is coded according to the latest and most updated guidelines.
CompleteCare Medical billing offers the following medical coding services
ICD-10-PM, CPT, HCPCS coding, and ICD-10-PCS coding
Chart Audits and Code Reviews
HCC coding
Coding audits
Payer specific coding requirements
Having up-to-date knowledge of coding services, our experts provide quality medical coding services in Montana in order to increase your revenue by reducing denials and rejection by error-free coding.
The account receivable process ensures that healthcare providers receive payments within a certain period of time, increases their collection rate, processes invoices more quickly, and generates income. CompleteCare medical billing company ensures authenticate, quick, and fast account receivable process. The accounts receivable team at CompleteCare is highly trained, experienced, and knowledgeable. They ensure that every unpaid claim is followed up.
The revenue of the practice is influenced by the accounts receivable team. An estimated 6-15% of claims need to be followed up in order to be reimbursed. There are times when you submit a claim to the insurance and do not receive payment from the insurance because of a variety of reasons such as incorrect patient information, coding errors, etc, and the accounts receivable department takes action on those cases that will improve the collection rate of the physicians.
Our experts can assist your organization in tracking all pending and unpaid claims as well as in investigating denials, following up on collections, tracking balances, and pursuing any other unpaid claims. Your healthcare organization's cash flow will improve as a result of our services.
CompleteCare medical billing company offers a program that solves the problem of delayed payments.
Prior and retro authorization is one of the most time-consuming, expensive, and challenging processes for healthcare providers. An insurance pre-authorization process can be beneficial to ensure a patient's procedure is covered, but it can also be frustratingly prolonged. Using a company that specializes in prior authorizations can be a great way to save time and money. Additionally, it speeds up the process of providing treatment or diagnostics to patients.
CompleteCare Medical Billing offers complete prior authorization processing, from initiation to approval as well as retro authorization. We offer regular updates on our secure, HIPAA-compliant site.
Credentialing and Enrollment Services in Montana
Healthcare providers who are unfamiliar with the credentialing and enrollment process can find the job overwhelming and time-consuming. For each payer, enrollment and credentialing instructions are different, and even a single mistake in the process can cause delays for weeks or months.Complete Care Medical Billing LLC provides complete credential and enrollment services to the healthcare providers from submitting applications to the insurances till approval. We offer enrollment and credentialing services to both physicians and facilities, including individual physicians and groups, hospitals, health plans, laboratories, and other healthcare entities.
Medical Billing Services in Montana includes
Individual Provider Enrollment / Medical Credentialing (Getting on Insurance Panels)
Group Provider Enrollment
CAQH Completion and Management
Primary Source Verification
Hospital Privileging / Medical Staff credentialing
Re credentialing
Patient Billing Services in Montana
Patients billing is another very challenging and sensitive part of the medical billing process. If the patient's statement is hard to read, it can be very annoying for them. There is confusion among patients about what portion of their treatment was paid for by their insurance carrier, and sometimes they do not understand the difference between their EOBs and patient bills.
We at CompleteCare Medical Billing Company create patient-friendly statements that are easy for patients to understand their responsibilities, portion of the amount that has been allowed and paid by the insurance. CompleteCare medical billing eliminates patients' confusion about their bills by showing them a clear picture of the bill, resulting in the maximum collection of payments from patients.
The patient's address is verified through USPS and the patient's statement is sent electronically to the patient's address. In addition, CompleteCare medical billing would be in direct contact with the patients so they can ask any questions at any time about their statements. Your employees will be able to spend more time taking care of patients if they save their time this way.
Out of Network Negotiation Services in Montana
When it comes to the billing of out-of-network services, negotiation is extremely important, especially in the case of hospitals and freestanding emergency rooms. CompleteCare medical billing provides fee negotiation for services rendered by out-of-network providers, eliminating balance billing to patients and reducing a self-insured employer's payment requirements.
CompleteCare Medical Billing offers fee negotiation as a primary service. Our team of experienced, talented negotiators is equipped with the most up-to-date knowledge for fee negotiation to achieve the best results.
Practice RCM Audit Service in Montana
CompleteCare medical billing offers complete practice audits in the state of Montana. Health providers, hospitals, health systems, physician groups, and other entities can rely on us for comprehensive compliance solutions and revenue cycle/integrity support. Providers and entities involved in health care have to deal with a heavy regulatory and compliance load unlike any other. CompleteCare medical billing has a team of experts and professionals to offer a variety of services to their clients to help them achieve that goal.
Our Practice Audit Includes The Following
Revenue cycle Process Analysis
Coding analysis
Revenue integrity program implementation
Reimbursement reviews
Appeals process optimization
Charge description master (CDM) review
Coding & billing compliance
Inpatient, outpatient & physician coding reviews
Clinical documentation improvement (CDI)
2021 Evaluation & Management (E/M) Guidelines
Incident-to & Split/shared
Modifiers
Risk Adjustment & Hierarchical Condition Coding (HCC)
During this audit, we will identify the issues that cause low payments in your practice and develop a plan to prevent them from recurring in the future. We will provide you with a final report with all the issues that caused low payments, along with solutions.
Front Desk Staff Medical Billing Training in Montana
It is vital that the staff at the front desk of healthcare providers is well trained about checking the eligibility of patients and about scheduling and registering the patients. The lack of properly trained staff can cause a delay in payment or be the cause of a payment loss. During the training program, CompleteCare medical billing provides front desk staff training at healthcare providers on checking the eligibility and benefits of patients, registering them, and scheduling them.
How To Contact CompleteCare Medical Billing in Montana
Contact CompleteCare medical billing company for your medical billing services and consultation. CompleteCare Medical billing has highly experienced, professional, and versatile medical billers and coders who have comprehensive and up-to-date knowledge about medical billing and guidelines for each insurance. By streamlining your work processes, we can increase your cash flow and grow your business. Get in touch with us to find out how we can help you with medical billing services in Montana.