Payment posting is a significant step in the revenue cycle management process. It provides a snapshot of the financial health of an organization. Payment posting is also known as cash posting. A medical claim is finalized when the insurance company pays the claim or denies it, and a document that the insurance company will send to the healthcare provider is called an EOB (Explanation of Benefits) or ERA (Electronic Remittance Advice).
Payment posting is the process in which payments are logged into medical billing software. It gives practices an overview of all payments and assists practices in understanding that payments are being collected from various payers.
It can be difficult to see your daily financial picture without an efficient payment posting system. Payment posting includes insurance payments from electronic claims, insurance checks from electronic reimbursements, and patient payments.
Complete Care Medical Billing Payment Posting Services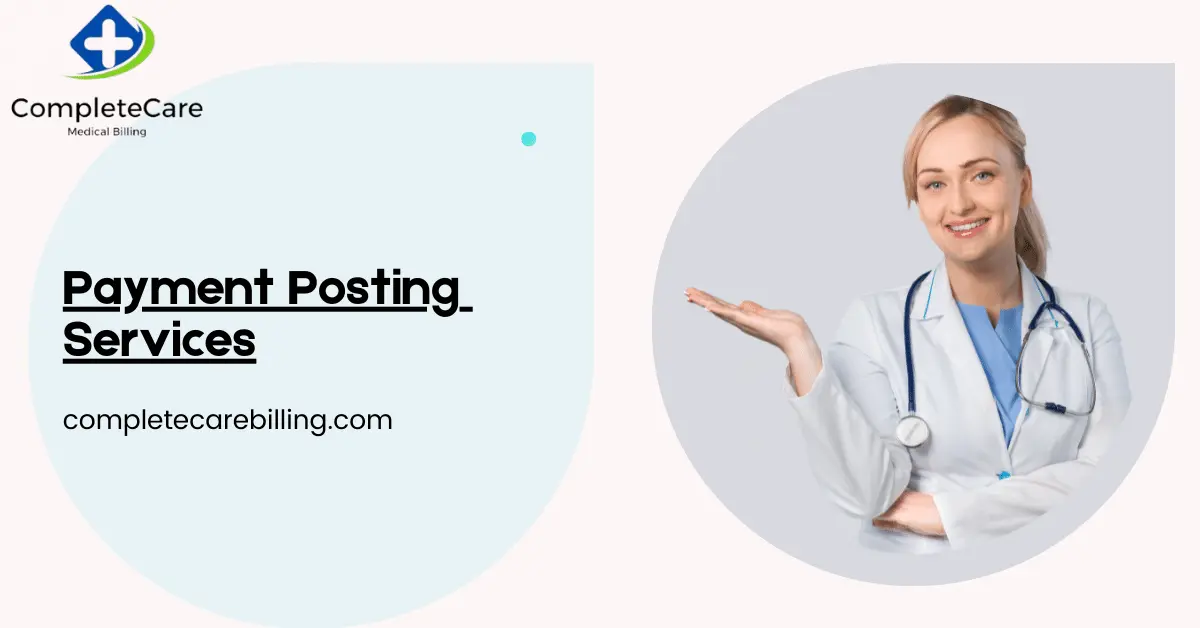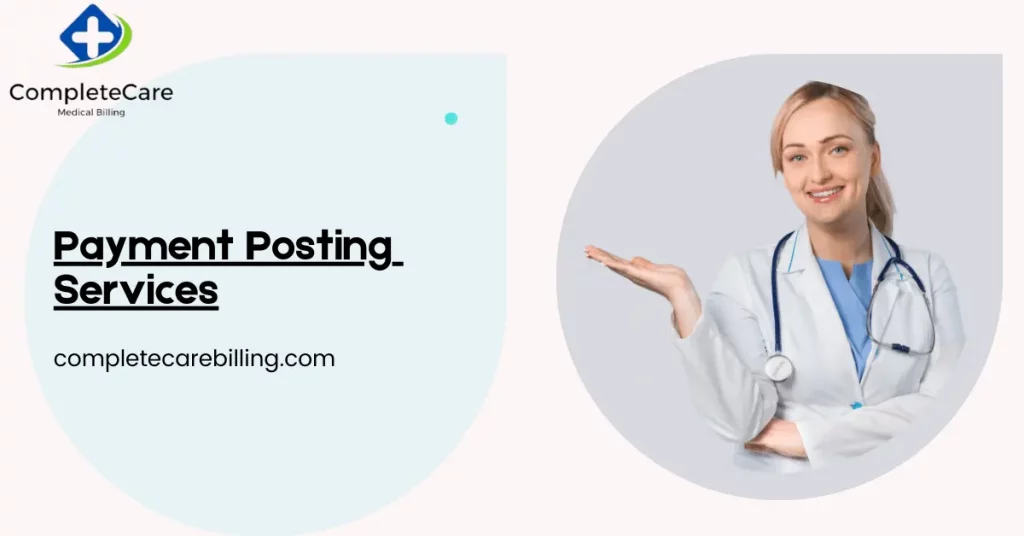 Payment posting is done in following two ways in CompleteCare Medical Billing
1. Manual Payment Posting
2. Auto Payment Posting
Manual posting is mainly through EOB. Manually posting payments is comparatively slow, whereas auto-posting is the fastest method of payment posting.
Medical Billing Payment Posting Process at CompleteCare Medical Billing
Our first step consists of verifying every patient detail mentioned in the explanation of benefits.
Track and analyze regular trends for further analysis to determine whether the claims were processed appropriately
A third step is where the payment posting team forwards the information to the billing team so that they can take appropriate actions.
Our team monitor the cash inflow status at all times and all outstanding receivables in real-time
Things To Watch Out For In The Payment Posting Process
Data from posting matches the EOBs and ERAs received. The payment posting team is responsible for ensuring the data they enter in the medical billing software matches the data in the EOB/ERA. The payment posting team must notify about the denial claims or move them to appropriate status so that proper action could be taken in a timely filing limit.
When posting payments, the detailed process should show the clients' levels of write-offs and adjustments. Deviation requests should be notified immediately and appropriate measures should be taken to prevent revenue loss.
Analysis of EOB's underpayment or overpayment amount. The payment posting team must inform the concerned team about the underpaid and overpaid claims so that they can take appropriate action in real-time.
Match the payment posted amount to the actual deposit amount. Whenever a payment posting team posts a check, they must make sure it has already been deposited in the physician's bank account.
We Notices The Following Information If The Claim Is Paid
1. Allowed Amount
It is an amount, the payer deems fair for a specific service or procedure
2. Paid Amount
What are the allowed amount and paid amount of the claim. The difference would be the patient's responsibility.
3. Patient Responsibility
The claim could be processed as inpatient responsibility. Patient responsibility can be in terms of deducible, co-pay, and coinsurance.
4. Write off Amount
It is an amount that is waived off by the provider. Write off amounts equal to allowed amount- amount billed to insurance.
5. Check Number
6. Check Date
7. Electronic Fund Transfer# (EFT#)
8. EFT date
9. Address where the check was sent to
10. Check Cashed Date
What We Do When Claim is Denied
What EOB Contains The Below Information
Payer Name
Payer Address
Patient Name
Provider Name and address
Member ID#: It is also known as the policy identification number
Claim received Date: It is the date the claim was received by the payer from the provider (Billing office).
Payment or denial date: It is the date the claim is processed or denied by the payer.
DOS – Date of Service: It is the date when service is provided from healthcare provider to patient.
CPT Code – Procedure code
Billed Amount – It is also called as charge amount for each service performed by healthcare providers.
Claim Number
Why Should You Outsource Your Payment Posting To Completecare Medical Billing?
Payment posting is a very important process in medical billing. The accurate posting of payments on time is vital to the success of healthcare businesses. Payment errors can create an inaccurate financial picture as a result of even the smallest error.
Claims submitted to secondary and tertiary payers are also affected by incorrect posting. If the payment form primary insurance has not been posted correctly then it is possible that submitting claims to secondary and tertiary may be incorrect. False posting can result in billing incorrect amounts for patients who do not owe anything. Patients in this situation are likely to be upset, which does not inspire confidence in the practice.
CompleteCare Medical Billing offers an accurate payment posting service. We believe in accuracy and quality of work. At any stage of payment collection, we also check for any revenue leaks.