In the medical billing process, account receivable and follow-up are key steps in ensuring maximum collections for the practice. A low revenue can result from not following up on unpaid claims in a timely manner.
What is Included in Account Receivable Services?
The account receivable and follow-up service department in the medical billing industry looks after unpaid claims and makes sure reimbursements arrive. Healthcare providers face many challenges with medical billing, including not following up on unpaid claims. By outsourcing account receivable services to a medical billing company, the practice can reduce their cost and increase their revenue.
CompleteCare Medical Billing Account Receivable Services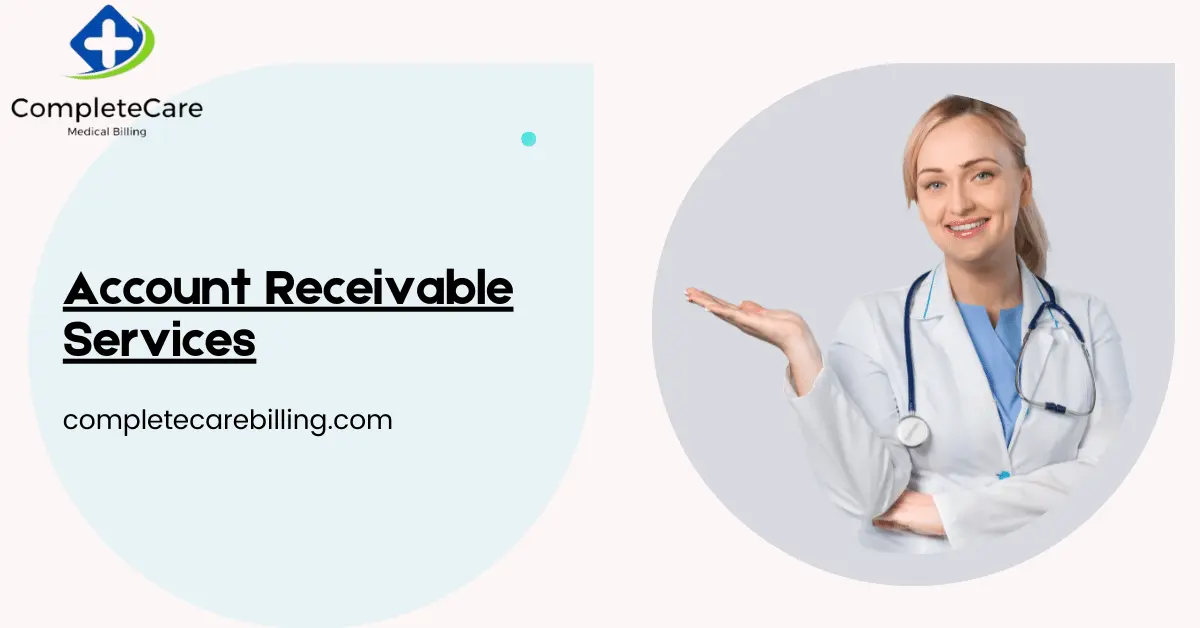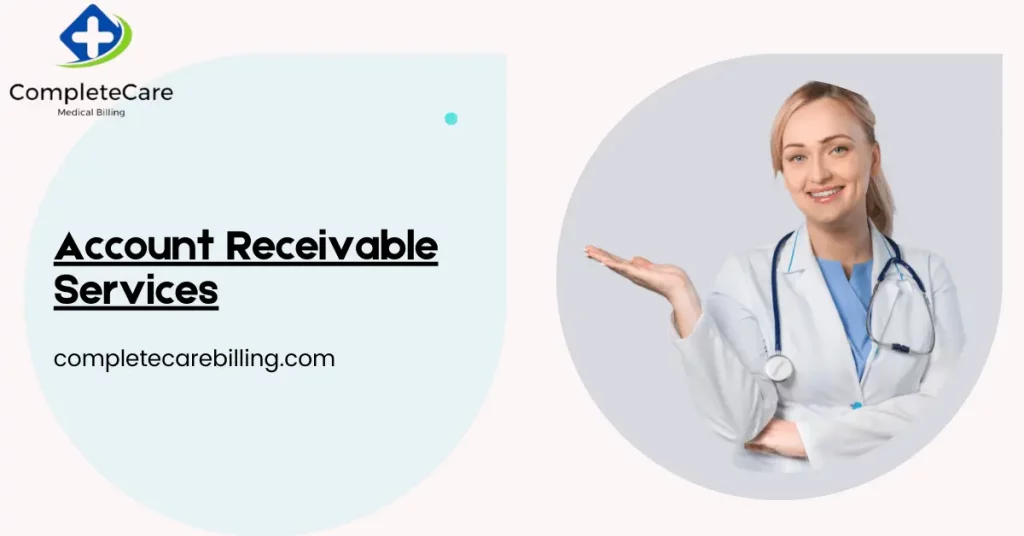 CompleteCare Medical Billing Company ensures authenticated, quick, and fast account receivable process. The accounts receivable team at CompleteCare is highly trained, experienced, and knowledgeable. They ensure that every unpaid claim is followed up.
Importance of an Account Receivable Team in Healthcare Service
The revenue of the practice is influenced by the accounts receivable team. An estimated 6-15% of claims need to be followed up in order to be reimbursed. There are times when you submit a claim to the insurances like Cigna, Aetna, and BCBS using BCBS prefix and you do not receive payment from the insurance because of a variety of reasons such as incorrect patient information, coding errors, etc., and the accounts receivable department takes action on those cases that will improve the collection rate of the physicians. 
Phases of Account Receivable/Follow Up
Following are three phases of account receivable /follow up in medical billing service.
A Preliminary Assessment of the Medical Follow up
During this phase, the account receivable team assesses and identifies all claims listed on the aging report. The account receivable team reviews all claims, in order to decide which claims to adjust, which claims to require action, and what actions should be taken on those claims.
Analyze and Prioritize Follow up Medical Account Receivable
Account receivables team analyses and evaluates the multiple reasons for not collecting an amount for a certain claim during this phase. They check if the claim is in process with the insurance company or if there is some other reason for unpaid claims. The timely filing limit of submission of the claim and appeal would be checked in this phase as well.
Maximum Collection from Account Receivable
As a result of the team's findings and analysis, claims that fall within the appeals/filing limit of the insurance carrier are rebilled to the insurances, verifying all the necessary billing and coding information (such as claims processing addresses and other medical billing rules) is accurate and complete.
Claims that have already passed the deadline of timely filling are rebilled to the insurance company with an appeal and supporting documents. Denials and rejected claims are sent back to the insurance companies after correcting and removing the error in order to receive reimbursement.
Accounts Receivable Follow-up Services CompleteCare Medical Billing Offer
Revenue generated by your healthcare organization directly depends on the receivables process. It will result in low revenue for the health care organization if the medical billing team is not equipped with the latest medical billing knowledge, or they are taking more time to follow up on old claims.
CompleteCare Medical billing offering follow-up service on old and unpaid claims. We have gained the required experience and skills to cater to your AR follow-up requirements with ease. We will make sure you will be paid for every claim. CompleteCare Medical billing offers the following services:
Account Receivable Follow up
Our experts can assist your organization in tracking all pending and unpaid claims as well as in investigating denials, following up on collections, tracking balances, and pursuing any other unpaid claims. Your healthcare organization's cash flow will improve as a result of our services.
Online Claims Follow-up
Our expert team will check the status of claims through the insurances portal online. This is the quickest and easiest way of checking the status of the claim. As a result, the organization will receive more revenue.
AR Recovery Services
To identify the factors leading to non-payment of dues, we have the required talent, infrastructure, and validated processes. CompleteCare medical billing company would help you in the recovery of your debts.
Why Choose CompleteCare Medical Billing to Outsource Account Receivable Services
If your practice experiences a problem of delayed reimbursement of claims, CompleteCare medical billing provides you with the best possible solution. Our company handles your entire claim until it is paid so that you can focus on taking care of the patient.
In order to manage collection activities effectively and maintain client relations, our employees work closely with insurance companies. The Account Receivable Solutions we provide are comprehensive and customizable; clients can select all services or begin with a subset of processes, business units, or locations. Additionally, we ensure that our customers receive their payments without any problems.
We have a team of professional and certified medical billers who can help you reduce your old claims within a short period of time. We can help you manage your accounts receivable medical billing efficiently and effectively. Would you like to know more about our services? Don't hesitate to contact us. Our team will help you achieve your goals!