Insurance eligibility verification is the first and most crucial step in billing medical services. Denials of claims are frequently caused by incorrectly verifying benefit information before services are provided.
Eligibility and benefits verification is the backbone of the medical billing process. It is imperative for all encounters, whether the patient receives inpatient care, outpatient care, or ambulatory care, that insurance verification is conducted. This ensures that the hospital/medical office receives payment for services rendered and helps estimate the patient's share of the hospital's fees referred to them.
What is Insurance Eligibility Verification in Medical Billing?
The insurance eligibility verification process involves confirming a patient's active coverage with his or her insurance company and verifying the legitimacy of his or her claims for payment.
Value of Verifying Patient Insurance Eligibility in the Revenue Cycle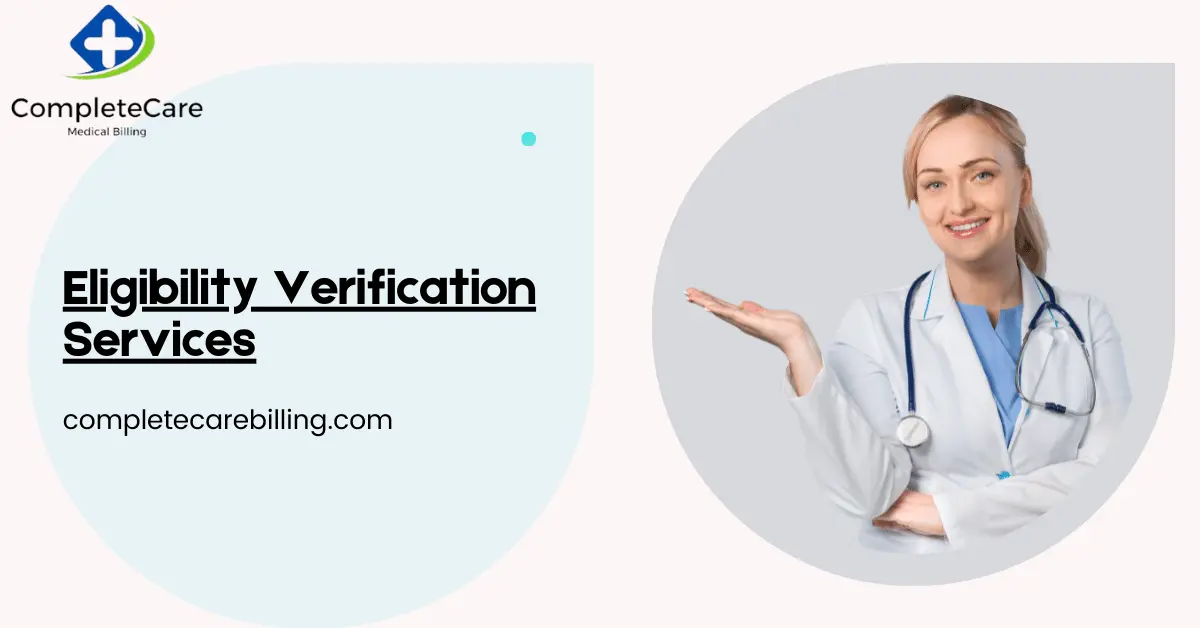 There are approximately 25% of all U.S. health care claims are rejected whenever they are submitted to the payers. Of these rejected claims, it is estimated that 80% are rejected due to issues with health insurance eligibility verification.
These could be prevented by checking eligibility before providing services to the patients. The failure to verify the patient's eligibility at the right time could result in a delay in payment or loss of payment, which would adversely affect the physician monthly collections.
Every patient's eligibility and benefits should be reviewed after scheduling the Patient's appointment Membership and coverage information, as well as the patient's copayment, coinsurance, and deductible should be included in eligibility and benefit quotes.
It is essential for the front office to verify insurance services by seeing the medical ID card and photo ID of all members to help prevent medical identity theft. When services may not be covered, members should be informed that they may be billed directly.
Impact of Verifying Patient Eligibility on Patient Payments
Following are the points which show how eligibility verification impacts patient payments.
1. Accurate Estimation
When the practice verifies coverage in advance, the practice can estimate how much the patient should pay. When patients are informed of their estimated fees before appointments, they are far more likely to come prepared to pay the fees or to work out a payment plan.
2. Patients Are Sometimes Incorrect About Their Coverage
Sometimes patients know their insurance coverage has ended, but they do not tell the front office so it is imperative the front office verify the patient's eligibility status on every visit. When the front office is aware of the coverage termination, they can collect the money from the patient at the time of the visit.
It's easy to become confused with insurance information, which is constantly changing. Most patients aren't aware their deductible has changed or that other factors will affect how much they need to pay out of pocket. Patients should be informed as soon as possible to allow them to budget the extra costs.
Practices can also work with patients to create payment schedules. Most patients wish to pay their bills on time. By verifying a patient's eligibility, practices can ensure that they give them all of the information they need so they aren't surprised by large bills.
3. Coverage Termination
Eligibility verification helps the practices to know about the termination or lapse of insurance so that they can ask patients to pay their bills
Insurance Eligibility and Benefits Verification Process
The front office must get the patient demographic information from the patient at the time of scheduling an appointment or there should be a form that the patient must fill online while scheduling an appointment.
Verifying patient information with the carrier. This service includes verification of
Payable benefits
Copays
Co Insurances
Deductibles
Patient policy status
Effective date
Type of plan and coverage details
Plan exclusions
Specific coverage
Claims mailing address
Referrals and pre-authorizations
Lifetime maximum
Verifying patients' coverage on all primary and secondary payers
Updating patient accounts
Communicating with patients and completing paperwork
Methods to Verify Eligibility and Benefits
You may want to know that how to verify insurance eligibility and benefits. The following methods can be used to check the patient's eligibility and benefits verification.
1. Real Time Eligibility
It is possible for practices to enroll in a system that allows them to check patients' insurance requirements in one place, on one platform, with a variety of insurance carriers. It can save employees a lot of time since employees do not have to learn multiple systems to accomplish this one job. This is the most effective and fastest way of verifying eligibility and benefits.
2. Insurance Portals for Eligibility
Each insurance carrier has its own Web Portal that can be used to verify patients medical insurance and benefits. Each insurance verification website asks for their own information, so front desk and medical billing staff will need to become familiar with a variety of platforms and be able to verify eligibility one patient at a time instead of many at once.
3. Calling to Insurance for Eligibility
The patient's eligibility and benefits can be verified over the phone if the insurance company does not offer a portal. To ensure a smooth revenue cycle management process, whichever option the practice chooses, all patient eligibility must be verified before services are rendered.
Our Insurance Eligibility Verification Services
Complete Care Billing Company focuses on patients eligibility and benefits verification. We ensure there are no insurance-related issues, including terminated coverage, services not authorized, services not covered by the plan, or maximum benefits reached by checking the eligibility status of the patient for every visit. Our staff with decades of experience is always ready to provide insurance eligibility and benefits verification service as well as medical insurance verification training.